Water Aerobics Workout Class
Join others in a highly effective in-pool workout class designed for all ages.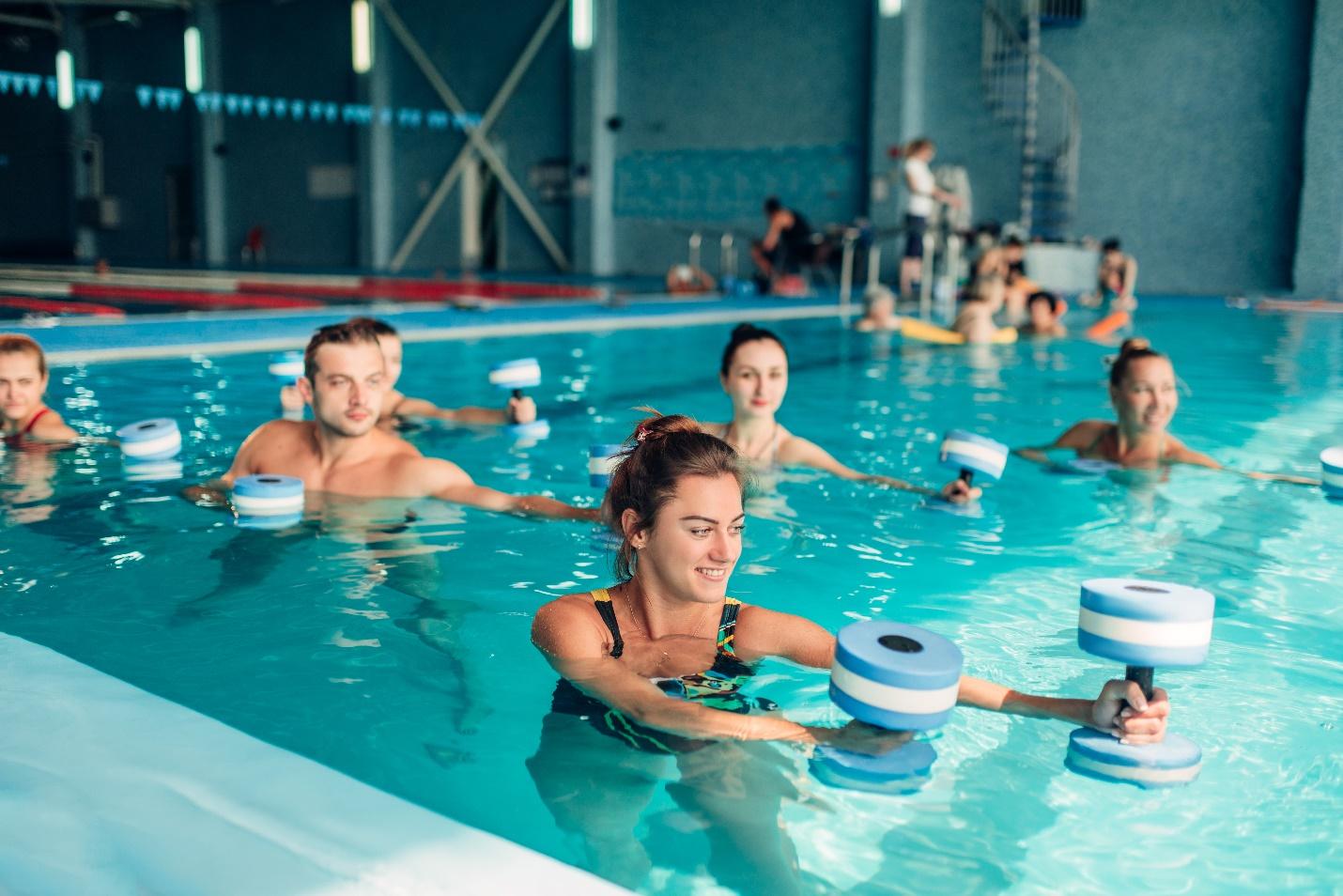 Aquatic Advisors offers a low-impact, exciting water aerobics class where no swimming skills are needed. This class is designed to improve flexibility, range of motion, strength, muscle tone and cardiovascular endurance while using the resistance of the water to cushion the feet, knees and back. Exercises are performed to lively, motivating music and are effective and easy to follow.
Equipment will be available to borrow for those who do not have their own. Classes will be held at select neighborhoods managed by Aquatic Advisors. Each location will offer two one-hour classes per week June through August.
2022 Water Aerobics Registration
WATER AEROBICS ENROLLMENT FORM (
RESET
)
Use your mouse or finger to pick your choices.
Neighborhood
Windsong - Tuesday & Thursday @ 6 pm – 6:45 pm
Fall Creek - Tuesday & Thursday @ 8 am – 8:45 am
Oakhurst - Wednesday & Friday @ 9 am – 9:45 am
Classes Per Week
One Class = $35 /mo
2 Classes = $65 /mo
Session(s)
Session 1 – June
Session 2 – July
Session 3 – August
All of our classes are administered by certified Guard Houston trainers.
Weather & Cancellation Policy
Cancellation emails will be sent out if a class is cancelled.
You will be given a make-up lesson for all weather-related cancellations.
In the event of lightning or thunder during the lesson, the remainder of the lesson will be cancelled for safety reasons.
If you miss a class, no refund will be granted. Plan your schedule accordingly.
A $5 registration fee applies once per year.
Book Your Place in Class
By signing up using this form, you hereby agree to the Class Policy. We will contact you schedule confirmation and payment prior to enrollment being complete.